Haptic Console? What the heck is that?
fitting any smartphone, with Bluetooth connection!
Advanced haptic gear
All content and apps on your phone can be enjoyed with multidimensional vibrations
Just fit your phone into Haptic Console, power it on and pair them together!
Surround
Supports
left·right 3D vibrations

like surround speakers.

Console handles deliver vibrations while providing
a comfortable grip on the phone.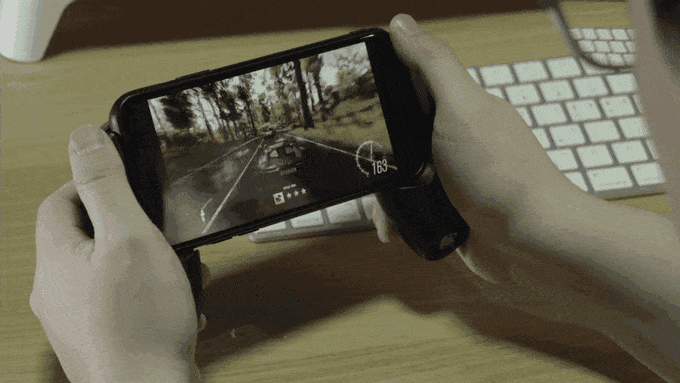 01
24-hour

comfort

Haptic Console is designed for hours of comfort,

supporting your palm with curvy handles.
Weighs only 157 g, with the ergonomic shape ensuring
maximum comfort in your mobile gaming life.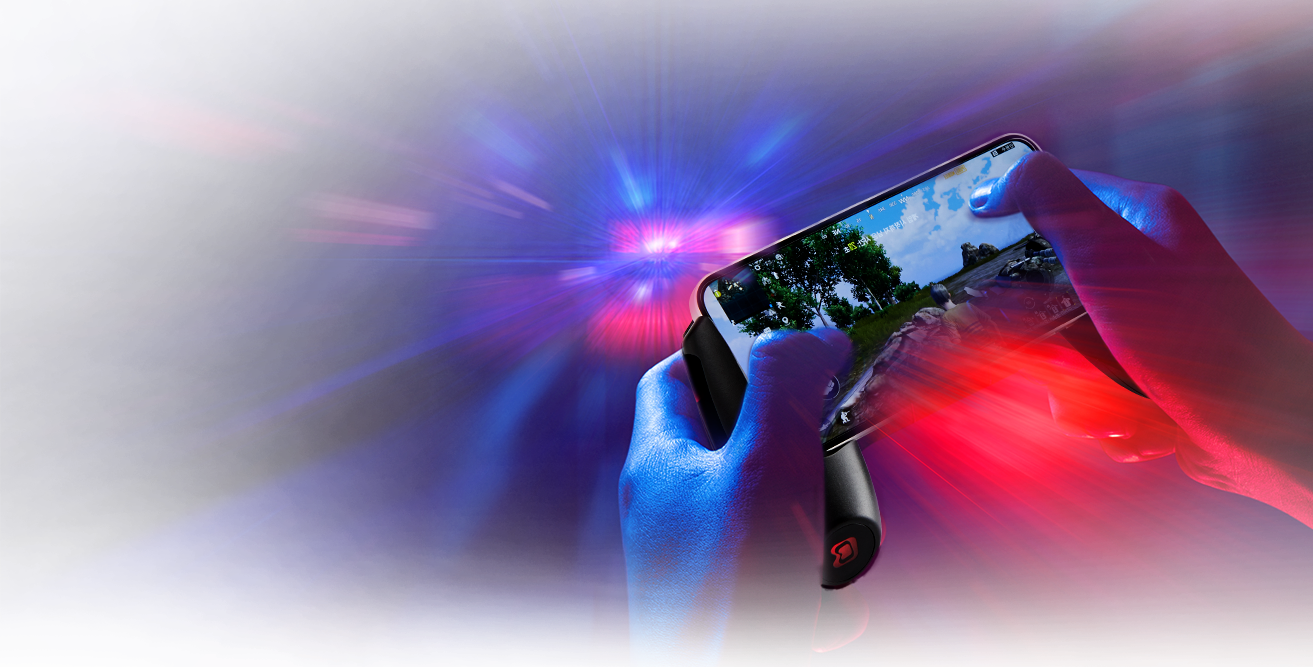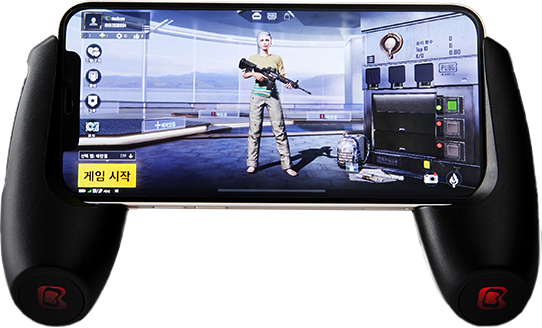 02
1-sec combination
and removal
Unbelievably easy. No loss of time.
We know that you need that 1 second, so our Haptic Console
provides that time for a better quality of life for you.
03
Game on

anywhere

The embedded Bluetooth chipset allows
gaming anytime, anywhere.

Bluetooth connection is enabled in just a few seconds.
Need a quick gaming fix while traveling or relaxing in a park?
Haptic Console got it for you!
04
Reliable and trustworthy

quality

Less electromagnetic wave than international limits means safety
for anyone including expectant moms and babies.

The Korean government (MOTIE) tested and certified the Haptic Console.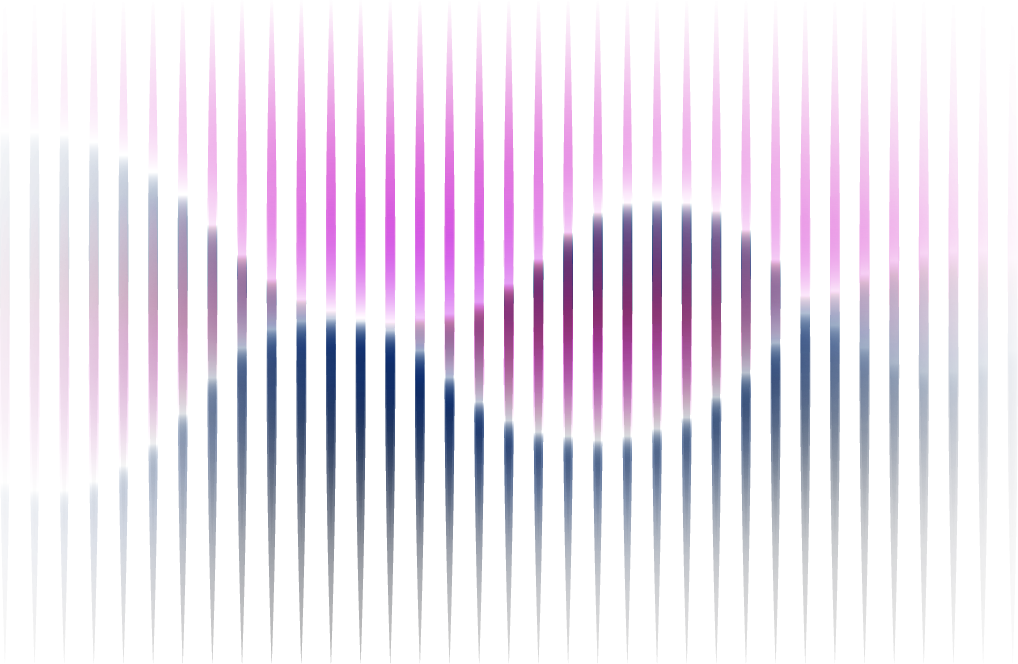 05
Fun for
all generations
Feel the heartbeat of an infant with ultrasound support
also excellent for babyhood development through rhythm games.
Those with impaired hearing can experience the haptic delivery
of visual information.
Haptic Console Product site